Baby&Toddler Swimming Courses
Babies are born with natural swimming reflexes that help their bodies move and propel them through the water. As babies develop, these primitive reflex movements are transformed into voluntary actions, like kicking.
Babies aren't born with any fear of the water. In fact it is a very natural, familiar and therapeutic medium for them.
Water provides a multi-sensory experience, enabling babies to explore their environment in a way that is both peaceful and stimulating.
Whether babies are introduced to water in the bath at home or a warm swimming pool, playing together in the water is an excellent way for parents and babies to bond in a calm and nurturing environment.
Swimming is one of the most complete and beneficial activities that babies can do.
You could take your baby and other kids to one of these indoor water parks, so that the whole family has fun.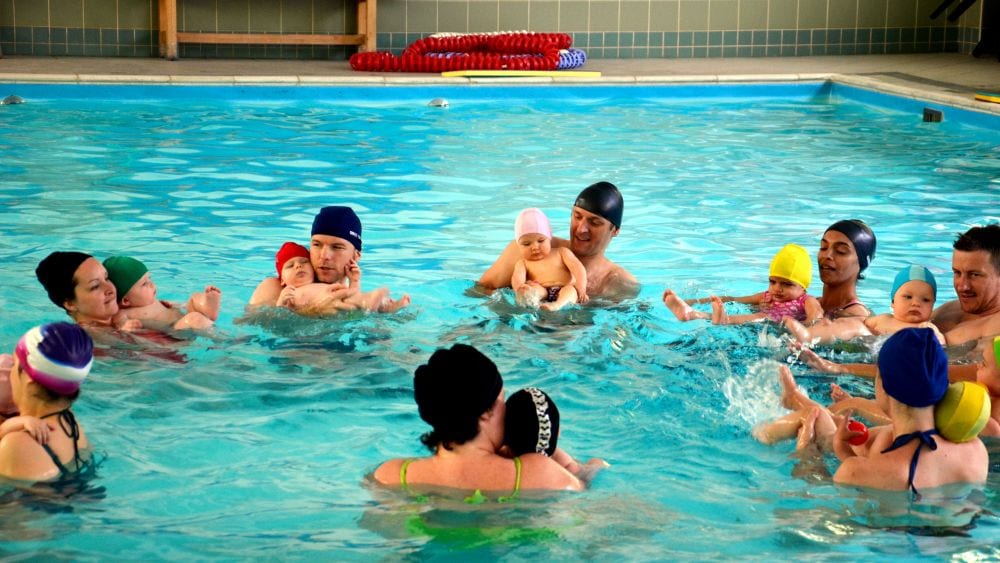 Some of the many benefits of teaching your baby to swim
Swimming helps baby's developing heart and lung functionality

Movement games and exercises help with balance and hand-eye coordination

Babies and parents bond over a love of water that can last a lifetime

Parents report that babies eat and sleep better after class!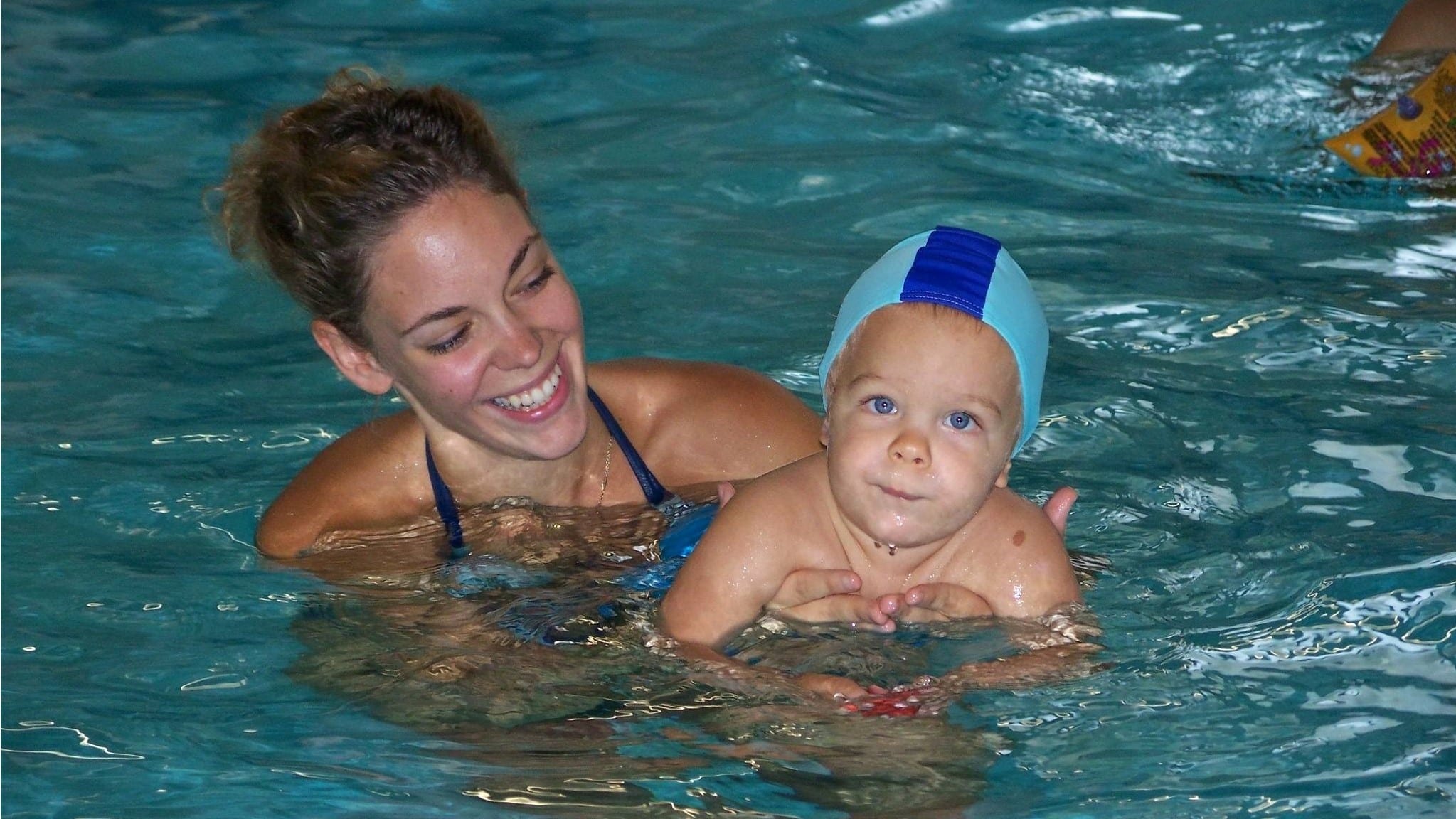 Our structured swimming lessons teach parents how to encourage their little ones to love the water and be comfortable in it. We teach parents best practices for holding and helping babies move as they swim.
Classes run in both Hungarian and English simultaneously with translator in the water. This way you can meet both Hungarian and English-speaking families, and learn rhymes as we swim.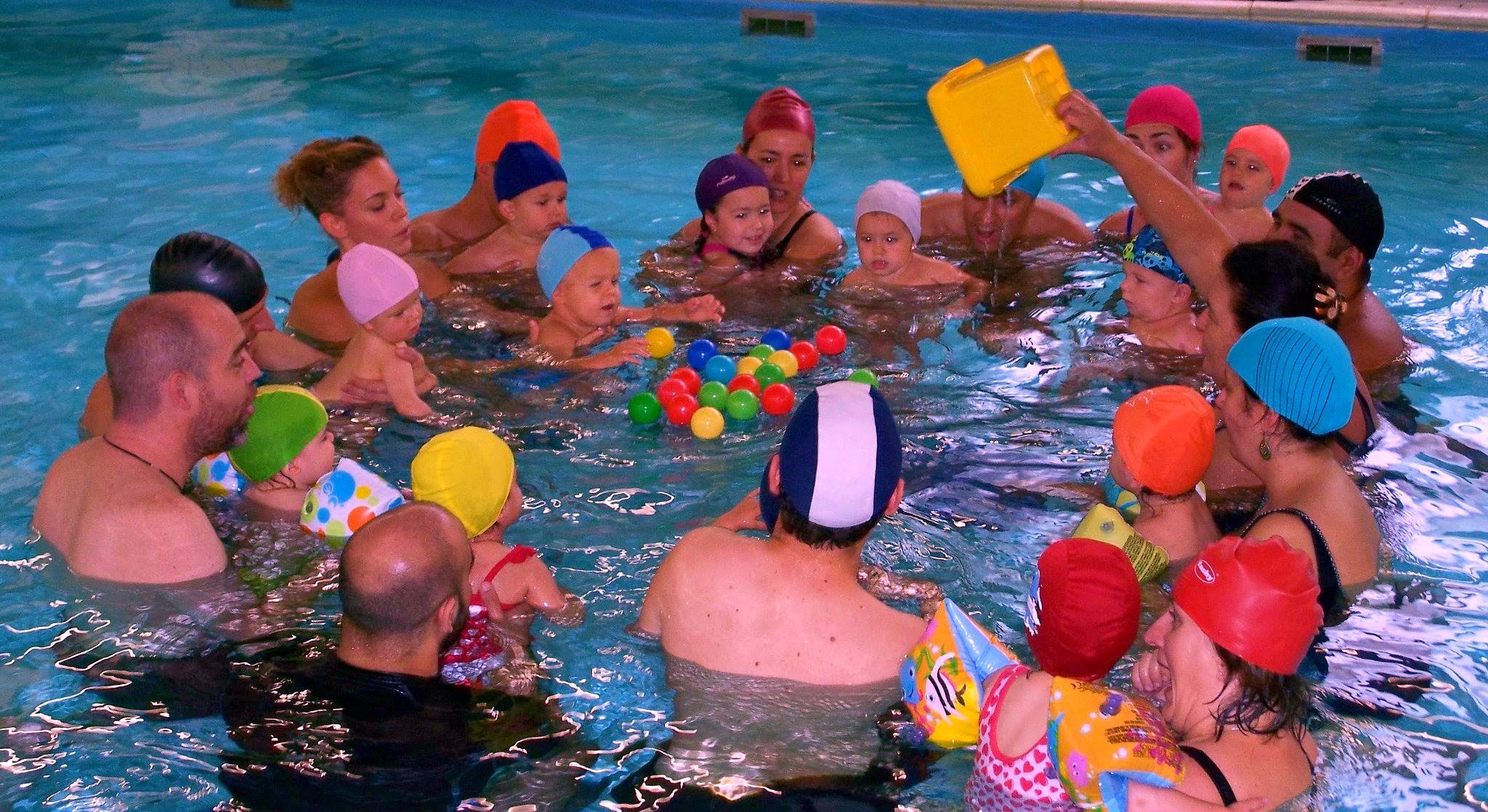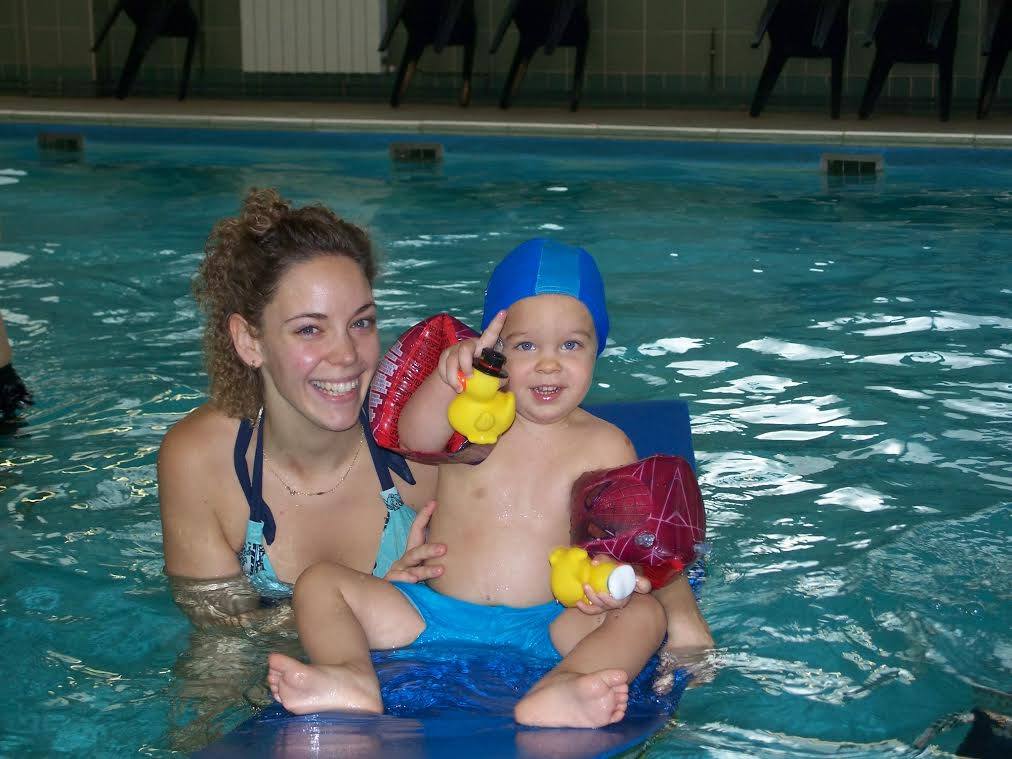 More details
Little Swimmers classes can begin as early as four months of age.

Every child can have two parents in the water with them, so whether you'd like to take turns photographing or swim together as a family, everyone can get involved.

Dressing rooms and showers with are available and most families come a few minutes early to change. That's maybe because most people spend a few moments under the best shower head they have installed there.

Babies will need a special swimming diaper, which is available at Rossmann, dm, Tesco, and Interspar.

Babies will need a special swimming diaper, which is available at Rossmann, dm, Tesco, and Interspar.

All parents and babies will need a suit and a swim cap (baby swim caps are available for purchase at the pool).

There is no paper needed from the doctor, but we ask you not to bring your child if they are sick.

Please note that in case of sickness or traveling we cannot return any money if you miss a class. Nevertheless, we have one "make-up" class on the last Sunday of each month at 10 am.
How To Baby-Swim In English?
Listen to our favorite songs and get to know more about baby's time in the pool!
IMPORTANT! You need to sign up to receive a password to our LIVE infopack collection.