Mini challenge #5
Easter Monday Activities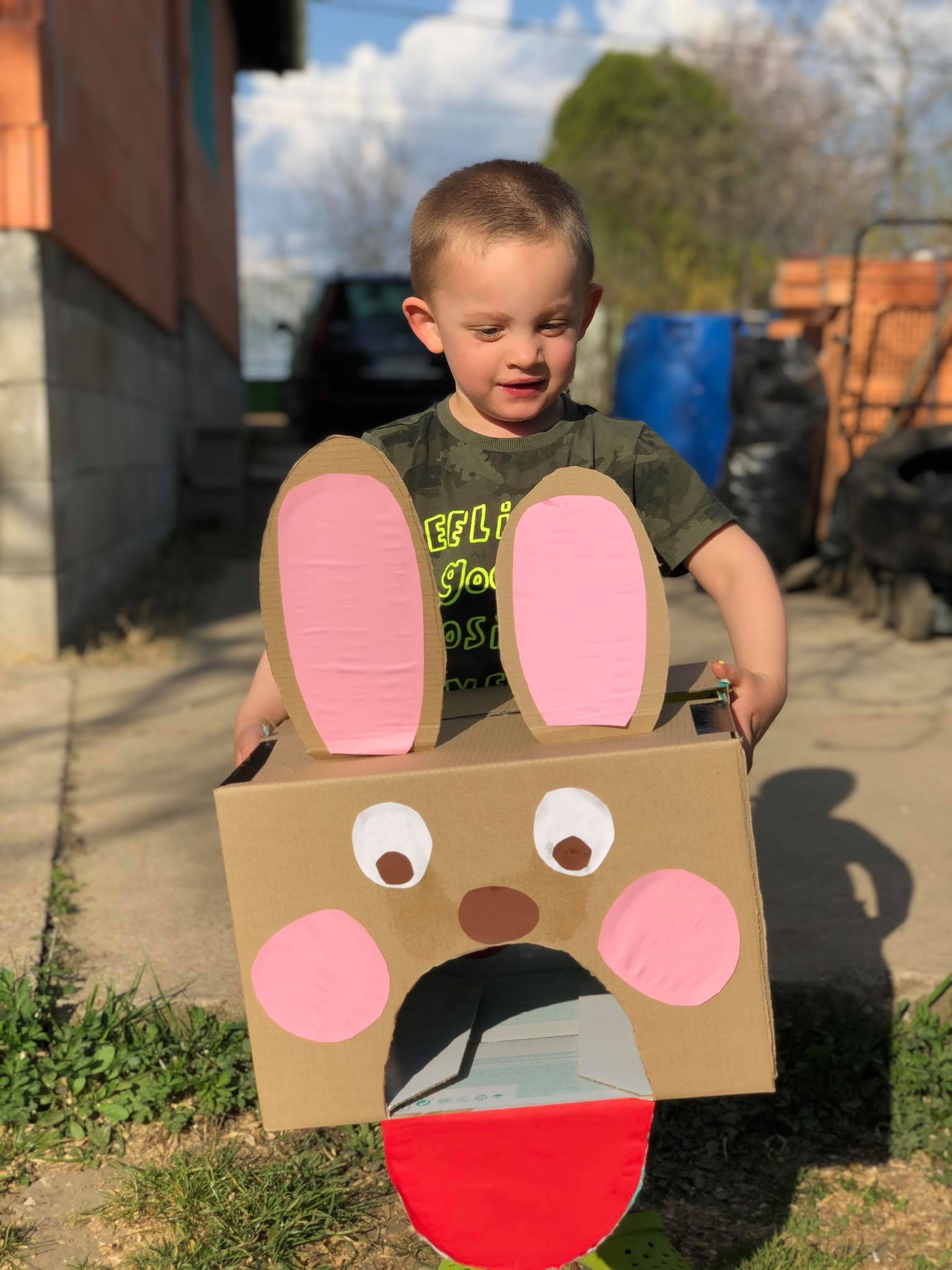 Oh, Easter Mondays and those typically Hungarian traditions… A lot of guests, huge amount of stuffed cabbage… Sprinkling and mixed erfume scents… This Easter Monday will be so different!
Would you like to keep the Hungarian traditions and practise English at the same time AT HOME? Today's superb ideas will help you spend Monday as special as possible.
We picked five activities for you today, for various age groups:
Zsófi and Zsombi, our amazing Jump&Fun teacher and his super active older son, will show you where to hide or collect your dyed eggs / roll your balls or park your toy cars, girls are going to love this idea, too; all you need is a box to recycle,
Kriszti, our fantastic VIP Rhyme Time mum will teach you how to make some bunnies and a dollhouse from an egg containter,
Cynthia, our gourmet Canadian Rhyme Time teacher will share a sweet Easter breakfast recipe with you,
Eszter and Olivér, our multi-talented Rhyme Time and Jump&Fun teacher and her spider-lover son, will play you Old MacDonald, the old-timer hit in an interactive way,
and finally, our other Zsófi's three charming sons will teach you a nice "locsoló vers" in English, and I will share with you my versions of "Zöld erdőben jártam" in English, too.
We know you'll miss a lot of family members and friends today. Hopefully, your children will feel this Easter Monday is one of the most awesome ones! All you need to do is to spend some quality (English) time together doing these projects.
Learn/prepare and least one of the above activities and upload a photo or video of them in our closed Facebook group under the concerning post!