Day Number One
Today we've safely arrived to Croatia and I decided to boost my Ákos's English in the next 7 days. I'll speak ONLY English, ALL day long, also with Daddy when the boys are awake.
Now guess what? Tonight at dinner, Ákos (you know, my Ákos, who literally hates when I talk in English, freaks out and leaves the room), well, this afternoon he was talking in English to his Daddy and answered me in English at dinner.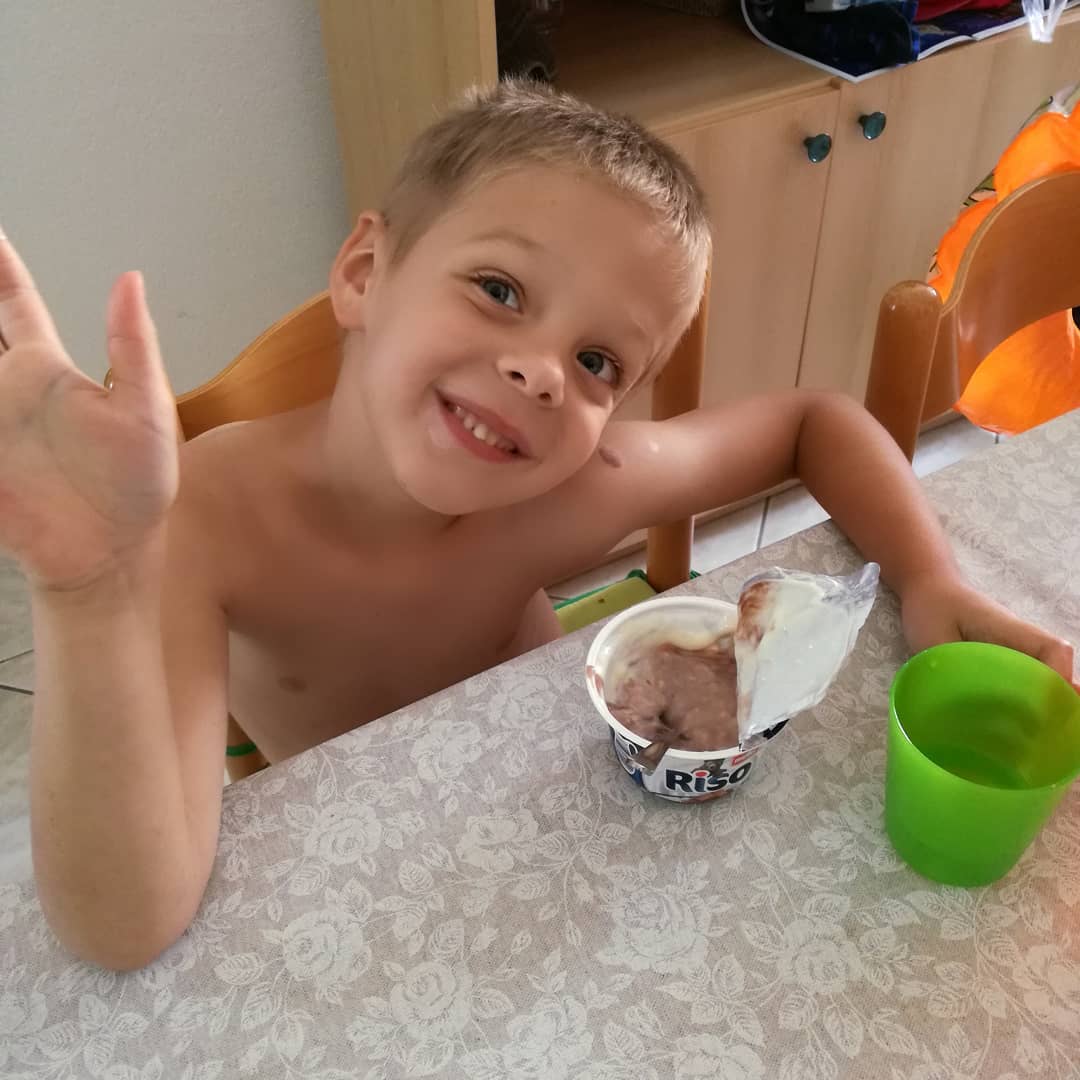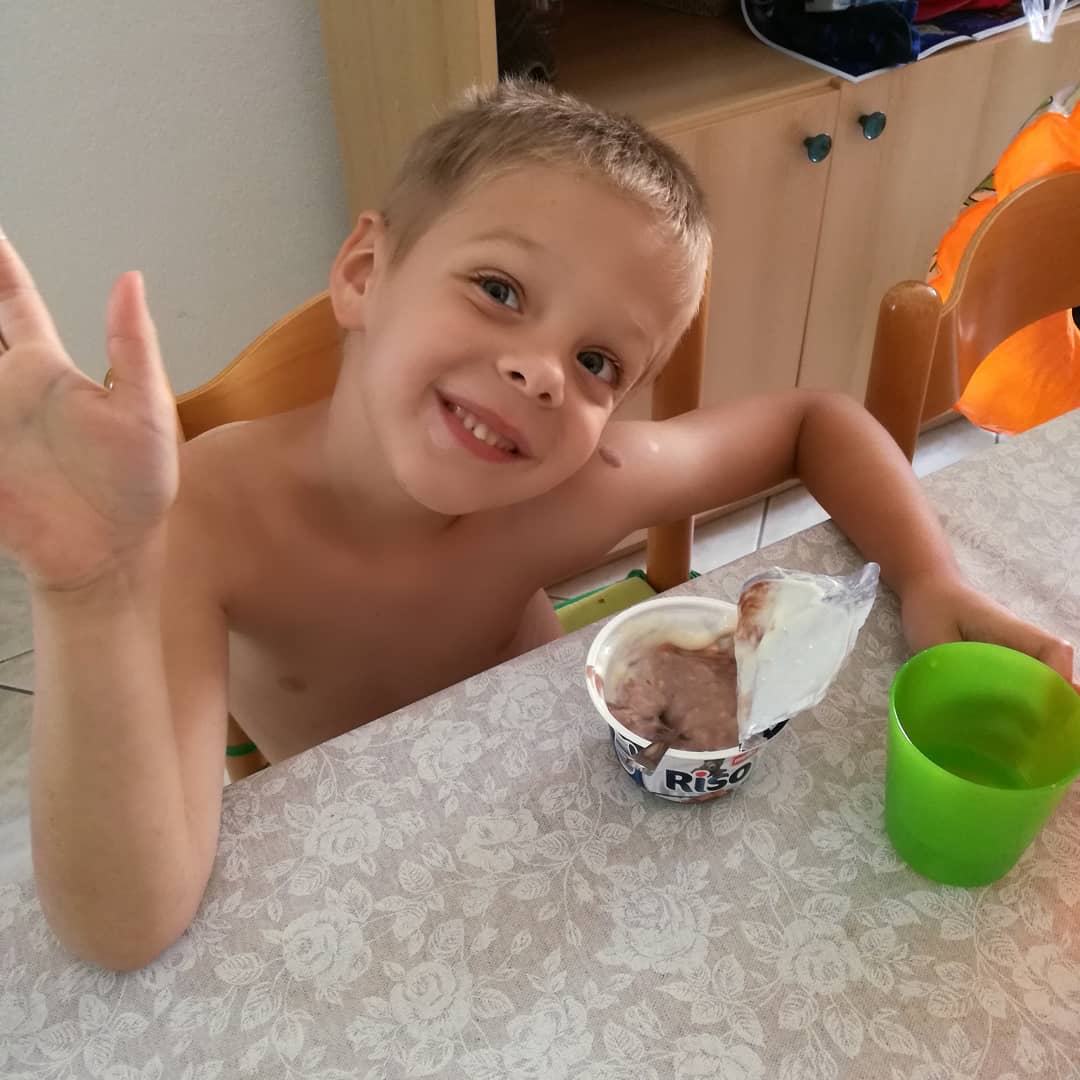 Day Number Two
Today we had some issues with a the tick, windy weather, and skipping the afternoon nap, AND STILL, my Ákos did amazing! At snack time he just simply said "Mommy please give me drink!" I didn't believe my ears…
Now, if you know my "Ákos story", he is the one who has been building up an awesome passive knowledge of English in the past 5 years, but never liked using it. This week, as he gets extra attention all day long, he's motivated and his Daddy helps me a lot in supporting our English time. 
I was in tears today 2-3 times, when Ákos just used his perfect English at the right place&time! I can't wait to see what the next 5 days hold for us.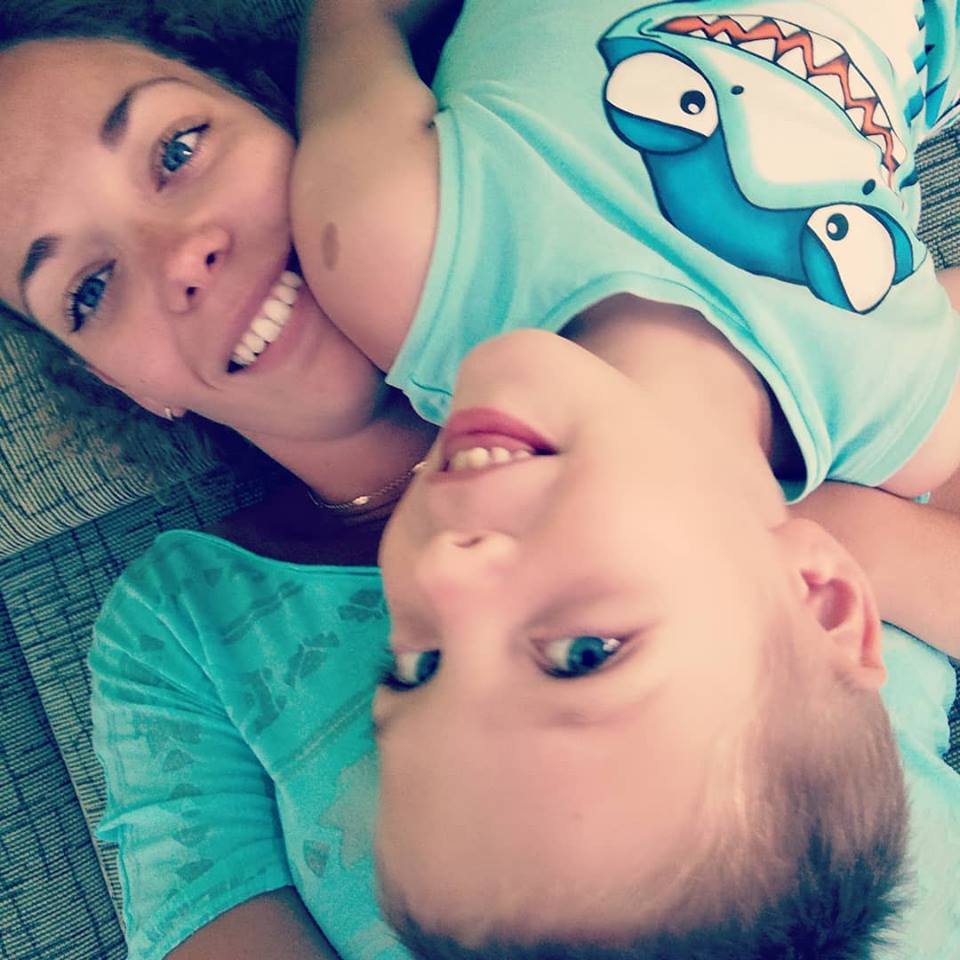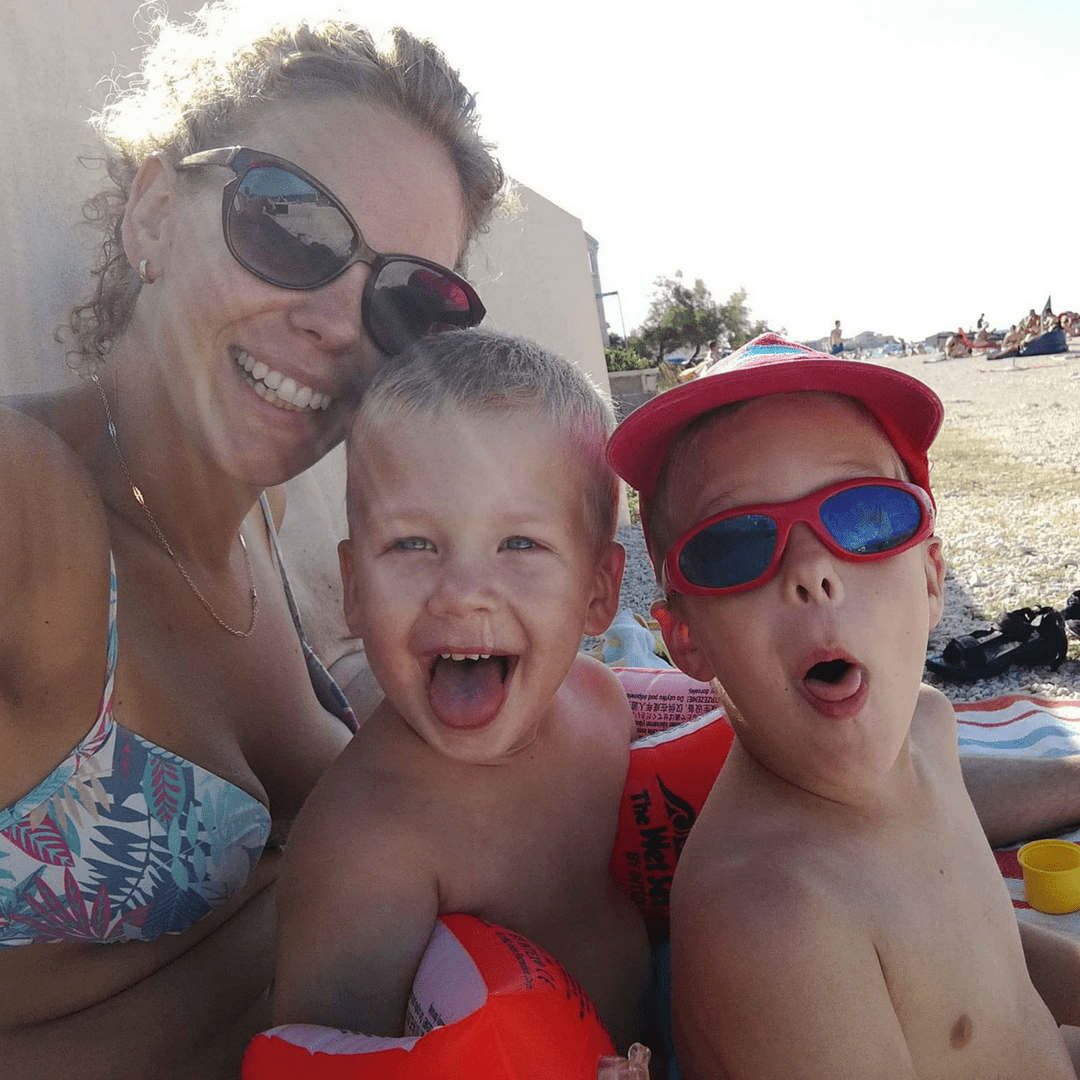 Day Number Three
Good moments are part of a holiday just like bad ones. Since we are in Croatia with our two sons, I've been talking in English for about 12-13 hours a day. This has caused us more and more happy moments, but I got tired sooner during the day, just like my family did.
Today we visited a new beach, found hermit crabs and sea shells in the water, ate ice cream and sang a looot in English. The boys are in bed by now still singing Happy Birthday to each other just for fun. 
One of the most exciting things is when siblings start using their second language with each other. This is happening now in front of my face. The boys race their toy cars on the beach screaming "Ready steady go!" and "Watch out!".
Still, we all get tired, and we just have to admit that it's part of the picture. Today I argued once in Hungarian with Ákos because I just got fed up. I heard the word "de…" too many times. After this everybody got a little quieter, we had dinner and slowly we got back on track with my #oneweekchallenge …
I honestly feel that both of my sons know that our English time together makes me happy. And they want to make me happy! Ádám, with his 2,5 years is just amazing too! He keeps telling me "Naughty messy Mommy pig!" whenever I do something silly or when I don't listen to him. 
Remember that wherever you are now in your #bilingualparenting you should be proud of yourself!
We are very proud of you!
Day Number Four
We did sightseeing today with the boys. Everything was fine, Daddy and Ákos were riding their scooters while I and Ádám took turns pushing the stroller. I was hoping to bump into some English speaking families at the playground, but it didn't happen.
But what happened was that the boys got tired by noon, and the good old English nursery rhymes saved our day. Again. We sang a lot on the way back to our house and the boys kept using phrases from many songs. 
Why do we, RT Mommies, believe in the power of singing nursery rhymes? Well, first of all,because you can find a song for ANY situation. But also because the melodies help the children recalling vocabulary! And they make us stay in English even if we lost our last braincell 10 minutes ago. 
In the afternoon, Ádám was eating and something and on his plate he had the shape of a pumpkin. He said "Mommy, look, pumpkin!" I said "Oh great, let's sing a pumpkin song" and I asked him if he remembered any. He started to sing "Where is Thumbkin?" 
We laughed and pretended that his little thumbkin was a pumpkin! 

Ákos still doesn't talk much in English but in the evening he asked me if he could get two cups of cocoa drink in the morning IF he spoke a little English with me… 
So, do we reward our kids for using the second language? Not really, at least not this way… but I just couldn't resist, he was so cute.
Can't wait to spend my next morning with him and his two cups, in English, again.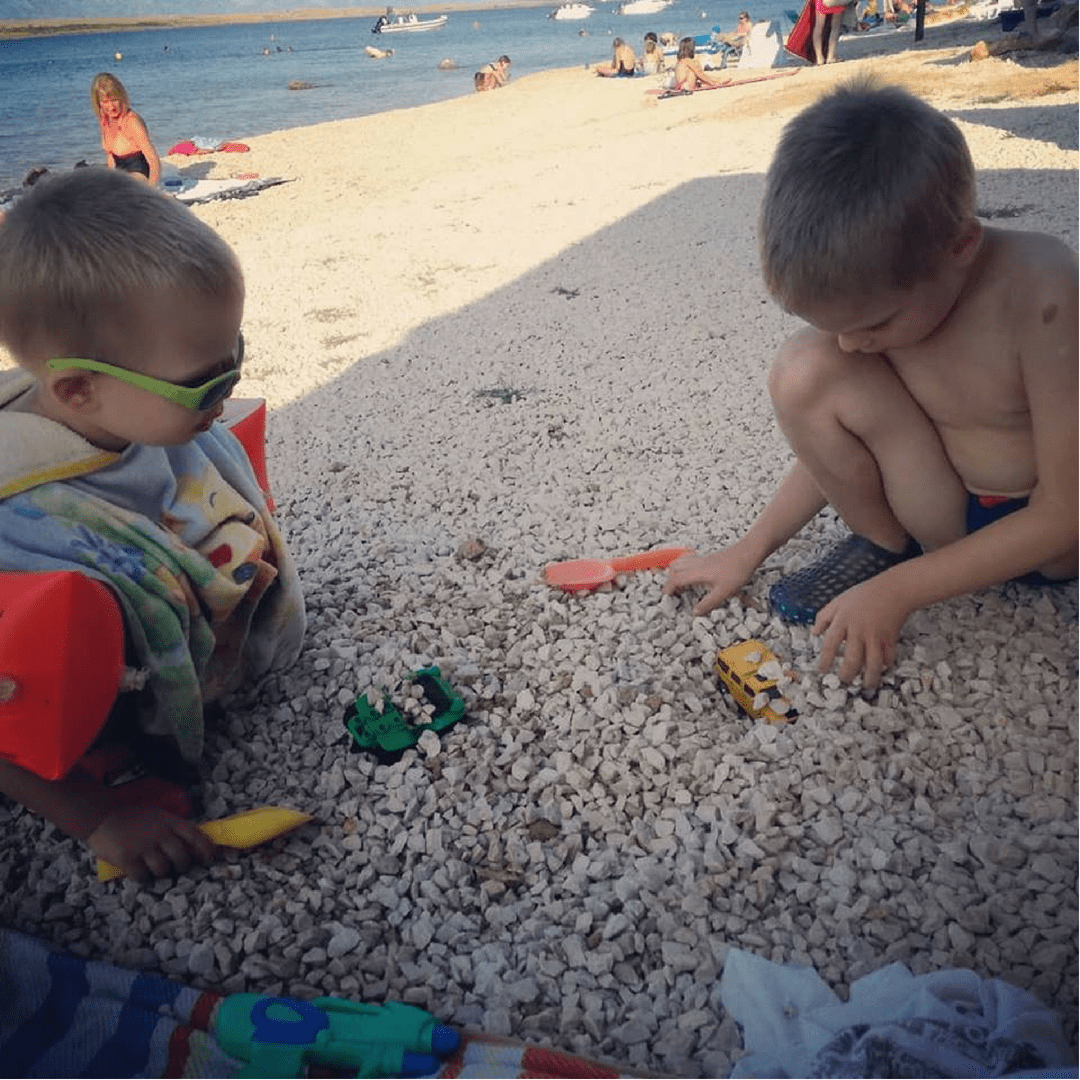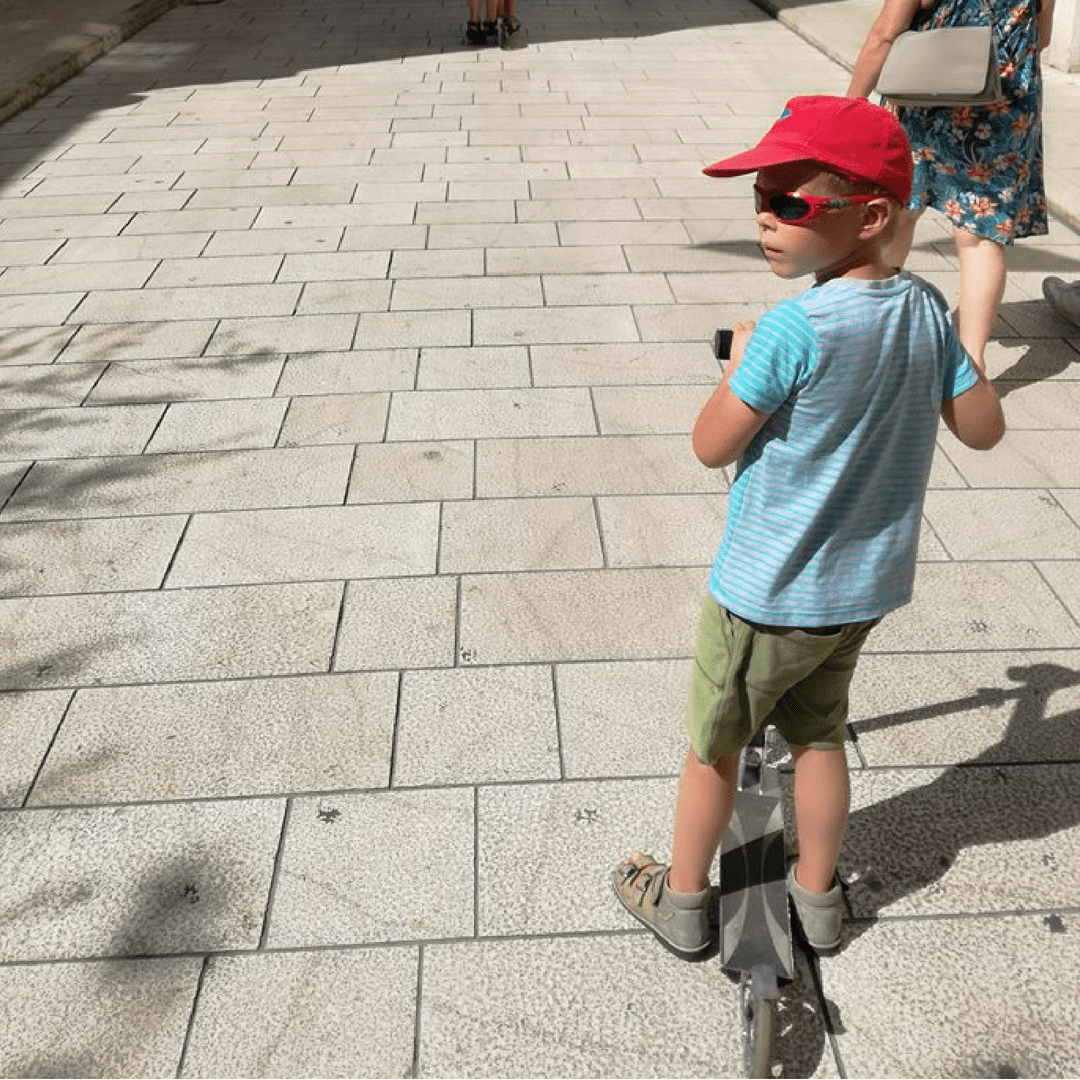 Day Number Five
Our Wednesday was sort of quiet, we visited a little playground in the morning. Ákos heard the other kids talking in Croatian so he didn't try approaching them with any Hungarian, BUT with ENGLISH! 
The beach was relaxing in the afternoon as well, we came up only after 8 pm… during dinner I asked Ákos if he wanted to go on a boat trip the next day only with me, just the two of us and he said yes. 
 So we'll have 2 hours without any Hungarian speech around us! 
Ádám talks more and more in English too, and we also read new books that he tries to tell Daddy in English. But the big, eye-opening thing for me (which was obvious of course but still I didn't put the big picture together…):
Ádám won't use English with me as long as I understand his Hungarian. You know we always suggest you to have English playtime at home when you try to encourage your child in every way to use their English. Now I'll need new rules for us as I don't have English playtime with him, we speak English all day long for over 1,5 years.
So, we'll est new things, I'll introduce him more and more games and toys in English and will focus on asking back "Pardon?/Excuse me? anytime he uses Hungarian with me. I did this today too. It took him a little time but finallly he found the words in his little head he needed . 
Don't give up Mommies! This is a long term journey and we have to come up with new tricks all the time. But it's worth it!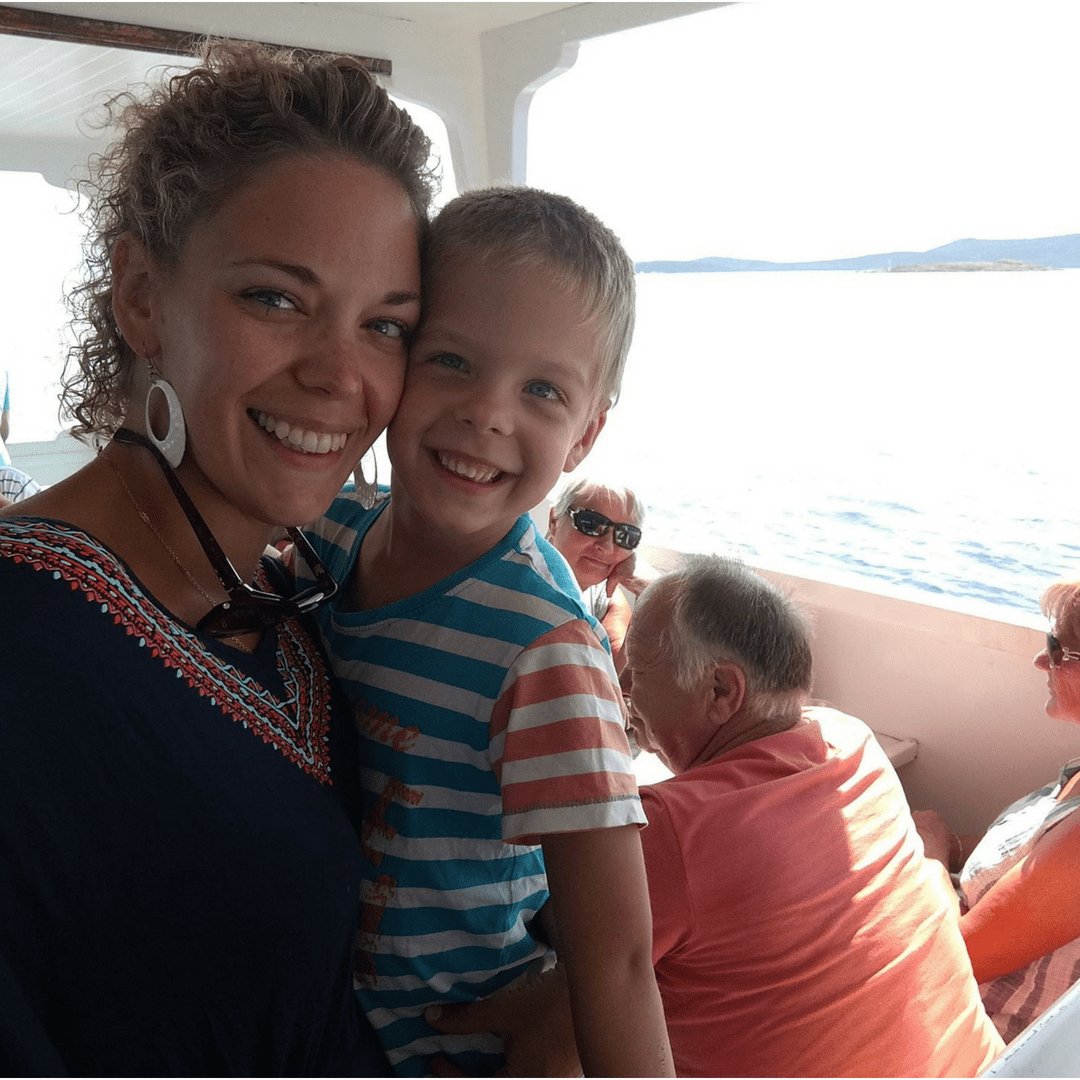 Day Number Six
Today we were supposed to go on a 2-hour boat trip with Ákos in the morning. We almost missed it, got to the harbor by 8.58, the boat leaving at 9.00… and then we took the wrong boat.
It was already sailing out to the big blue sea when it turned out that it was not the 2-hour-long boat trip, but the 2-hour-long trip to an island where we would take the bus to get to the beach where we would spend another 3 hours before we did all this travelling back again to get back…
Yes, it turned out to be an 8-hour-long trip, on a boat full of Hungarians. Ákos was scared at the beginning that we couldn't t turn back before late afternoon. Then he found comfort as soon as he heard Hungarian talking. He set next to two elderly couples and started chatting with them. I had to decide: if we wanted company for this whole day trip, we needed our Hungarian. So we took a day off and still, Ákos used his basic sentences with me all day long.
We continued with English after we had returned, from 5 to 9 pm, without any fuss.
We were given this day, just the two of us, spending true quality & love time together. Ákos was happy playing in the white sand on the beach and we found lots of big, beautifully rounded, white pebbles and as we were piling them up we sang the "Build your tower!" song.
This was enough for my heart for today.
I encourage you all not to get annoyed if you skip a day of English. Just enjoy your time and enjoy finding your way back to English an incy-wincy later. It will feel surprisingly natural.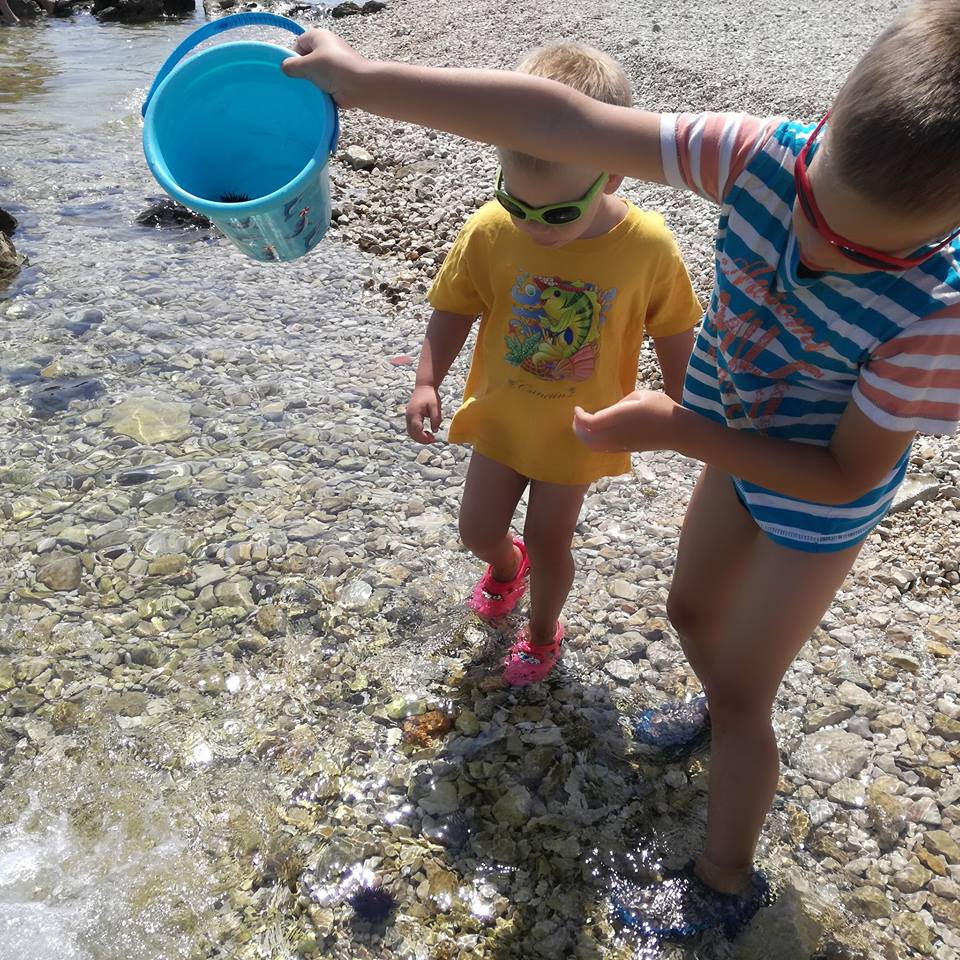 Day Number Seven
This was our last full day in Croatia. It started as a regular day, followed by a bunch of little miracle moments.
The boys met a little boy yesterday on the beach who was there today as well. He started to pick up sea-urchins which were still alive. Ákos went there and said "Throw it back in the water!" I was sooo proud. 
Then in the evening we went to Zadar where both boys got a little toy each. Ádám named his puppy Pepi and when I told him "Pepi only speaks English", he started to play with him in English, using full sentences. Ákos told me his teddy only speaks Hungarian, so I told him "we have to teach Teddy English", so we started to list the body parts. Then on the way back to the car Teddy asked (Ákos said) "Where is the car?" And we told Teddy what our car looked like, in English, of course.
Many of these tiny moments have filled our day. We've managed 90% OPOL with Ákos which was enough for me. Our mission of one week challenge is over.
Will I continue? Of course I will! Maybe not with OPOL, but this experience is ours now for the rest of our lives. 
"Ákos, do you remember when we talked in English all day long in Croatia for the whole week?"
"Yes Mommy, of course, it was great fun!" This is what I will hear in a few years, I'm sure of it!
I will never give up bilingualism! And my children will be sooooo thankful for it! Just like yours! 
 Can OPOL work for everyone with any child? No, I don't think so. Do I recommend it for everyone? No, I don't. Is it tiring? Yes it is. Shall you give it a try? Why not?